Palette Specialty Materials
Our exclusive line of specialty materials and mixed media makes any tile design unique, including metal, 24K gold, terrazzo, terra cotta, quartz, mirror, woodgrain, and mother of pearl.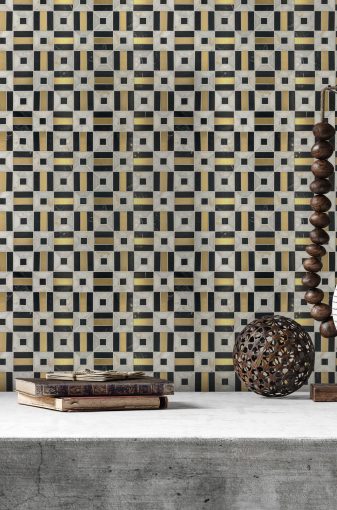 We continue to entice by preserving their admirably high artisanal standards and seeking out cutting edge technology. Enviably innovative in the modus operandi and committed to esteemed creative endeavor and adaptability.