Community is built around creating space for new ideas, letting them take root, and following them as they branch out and become great design.
Maison Atelier is this creative space. It is a continuous, evolving collection of knowledge, ready for you to enjoy time and time again.

Introduce the video of all our Artists
Check out how other customers have used our tile in their homes and projects and find ideas to inspire your own.
Post your photos with:
#MAISONSURFACE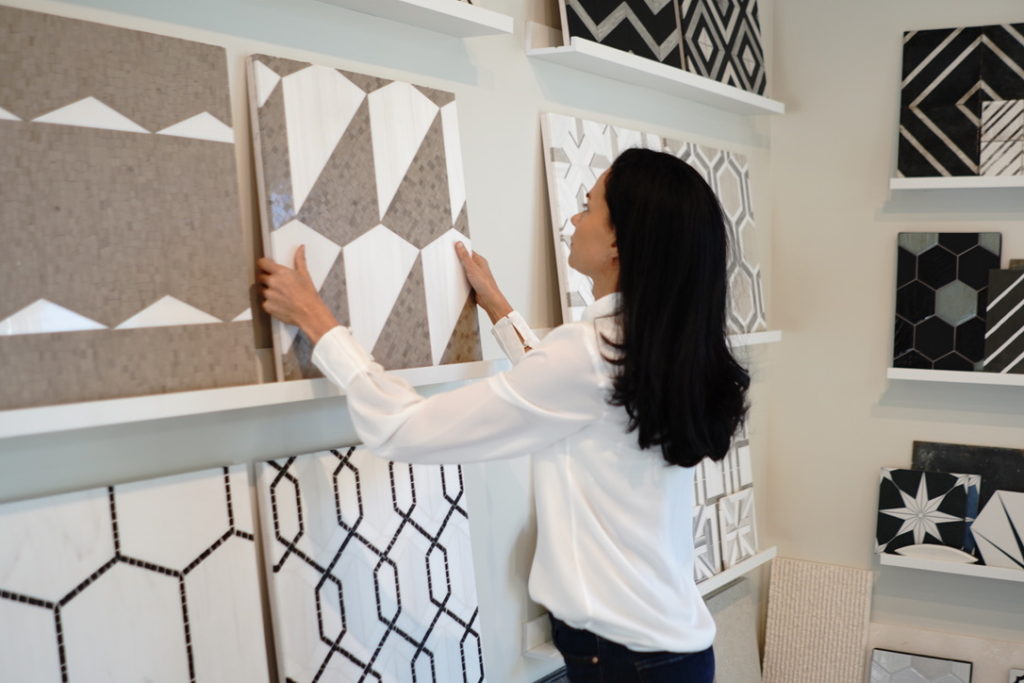 Led by owner María Carmona in 2017. Maria, was born and raised in Madrid, Spain, María brings a European influence and modern aesthetic to her design philosophy. Her inspirations include geometry, and nature, and a lifelong love of travel—not only the experiences, but the environments, materials, and craftsmanship that enhance them.
Tile Resource & Design's collections represent a crystallization of those passions in a way that takes interior designers and their clients on a unique journey of their own.
Subscribe to our New Designer newsletter for
the latest news and Designer Interviews