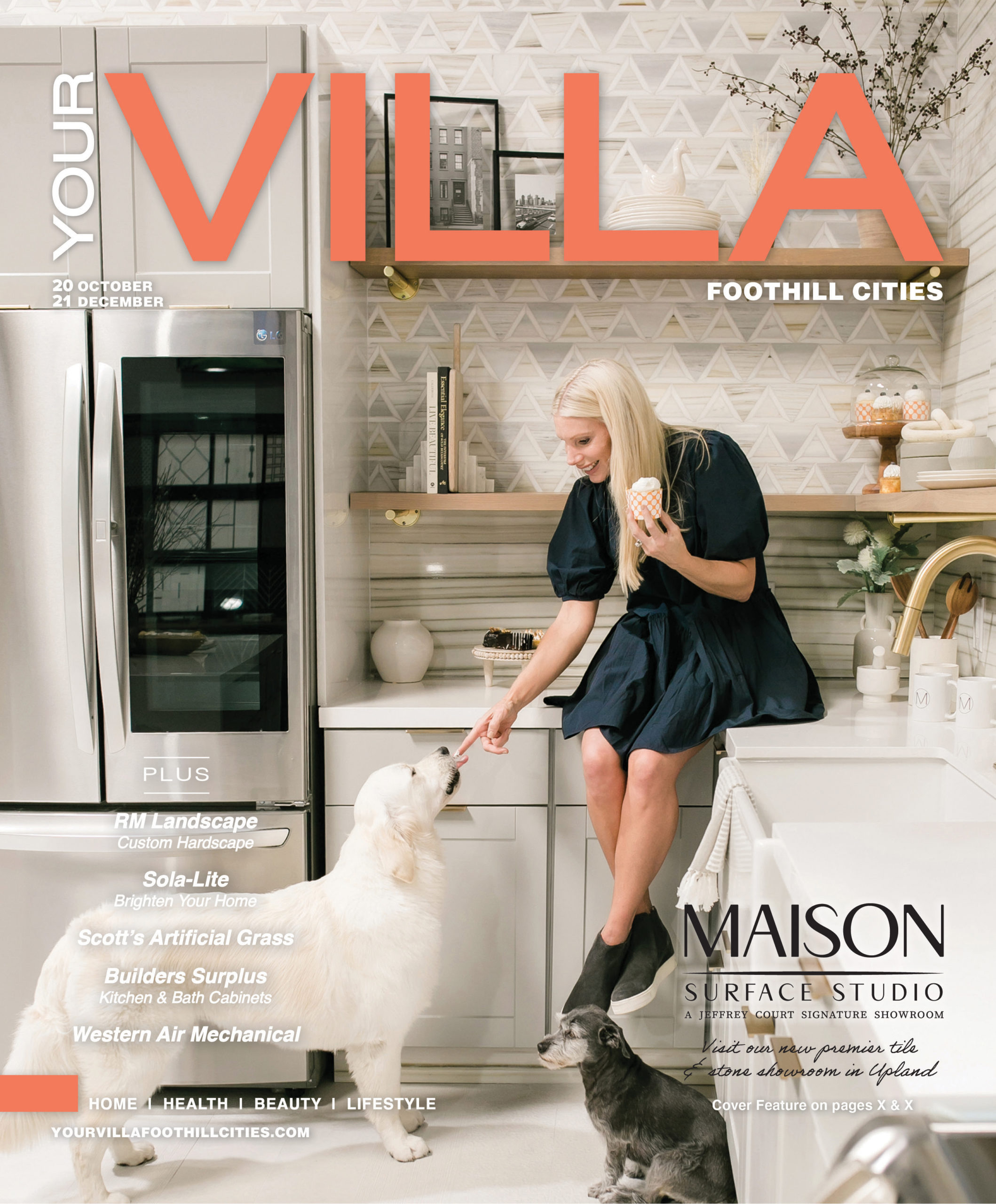 Your Villa Foothill Cities
Don't forget to pick up a copy of the Your Villa Foothill Cities Magazine 20 October-21 December edition. We're on the cover to celebrate our grand opening.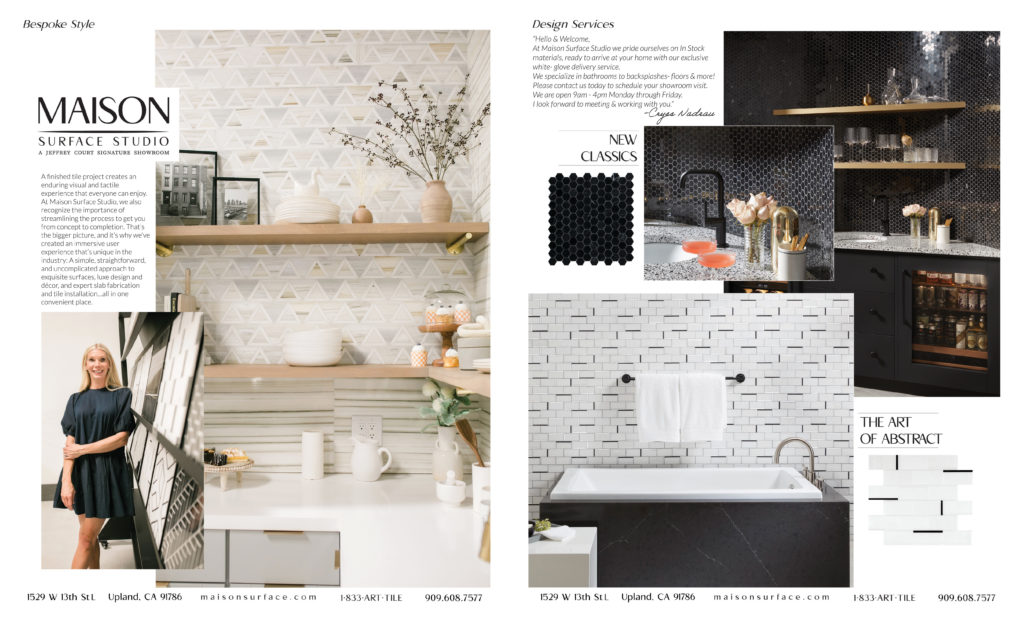 Virtual
Maison Surface Studio
Tile is a one-of-a-kind medium, and we've always prided ourselves on being a one-of-a-kind company. As a living lifestyle magazine, Maison Surface Studio represents the future of the design experience. We look forward to having you join us in the journey!
8"x48"
Calming Cream
Contour & Relief
Spec 9
Jeffrey Court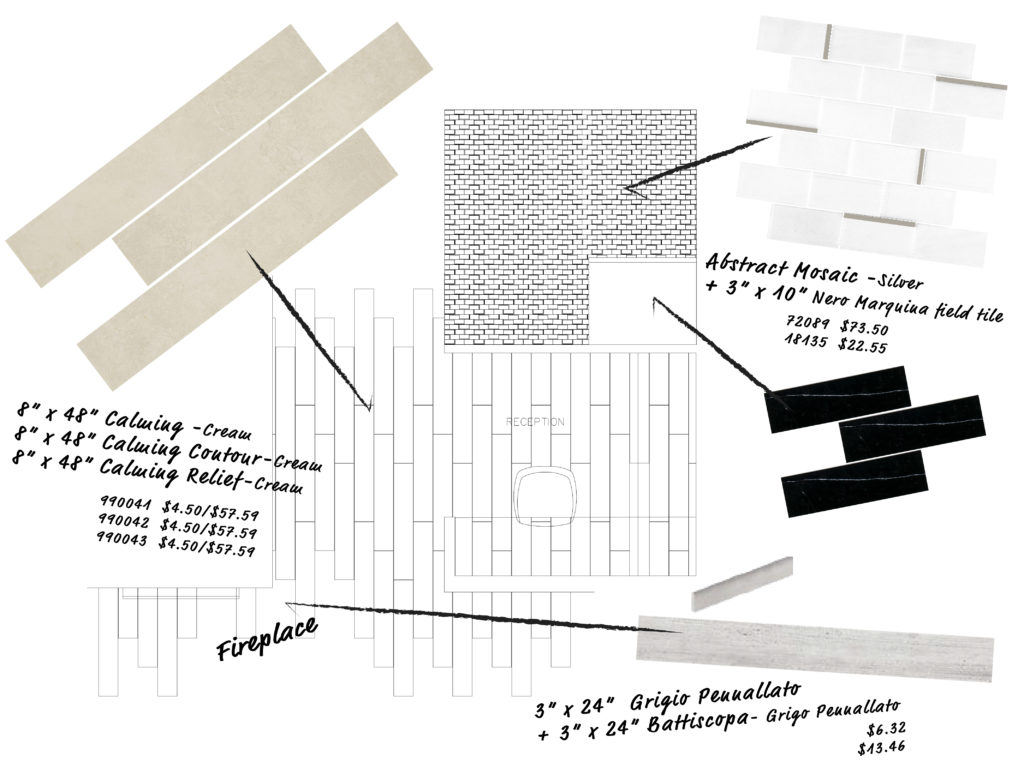 Working with Maison Surface Studio, we put exceptional care into hand curating from the finest materials in the industry. While that's the foundation, it's only the first step to how we help you discover and execute your inspiration. Our style guides showcase how to bring to reality any concept—incorporating an array of constantly updated color stories, mood boards, and conceptual elements such as sustainability to create exceptional gathering places.
Post your photos with:
#MAISONSURFACE
Maison Surface Studio offers a comprehensive approach to design that can be custom tailored to any project and substrate of tile, from small installs and room refreshes to top-to-bottom exterior and interior renovations. Whether you are a homeowner, developer, or industry design professional, you can count on us to manage the details to ensure an outstanding result.
Our unique global sourcing model enables Maison Surface Studio to procure a dazzling range of materials for every surface of your project…from marble and limestone to porcelain and ceramic, in every configuration from trim and ledger to coping, thresholds, and beyond. Imagine a color, texture, format, or substrate, and we can create it—in a way that can accommodate any budget.
Maison Surface Studio has been conceived from the outset as a one-stop shop of the best product in the industry, regardless of the ultimate format and surfaces you select. With a wide range of stunning patterns in field and trim tile, we can open your eyes to endless possibilities.
Subscribe to our  newsletter for
the latest style & design inspiration