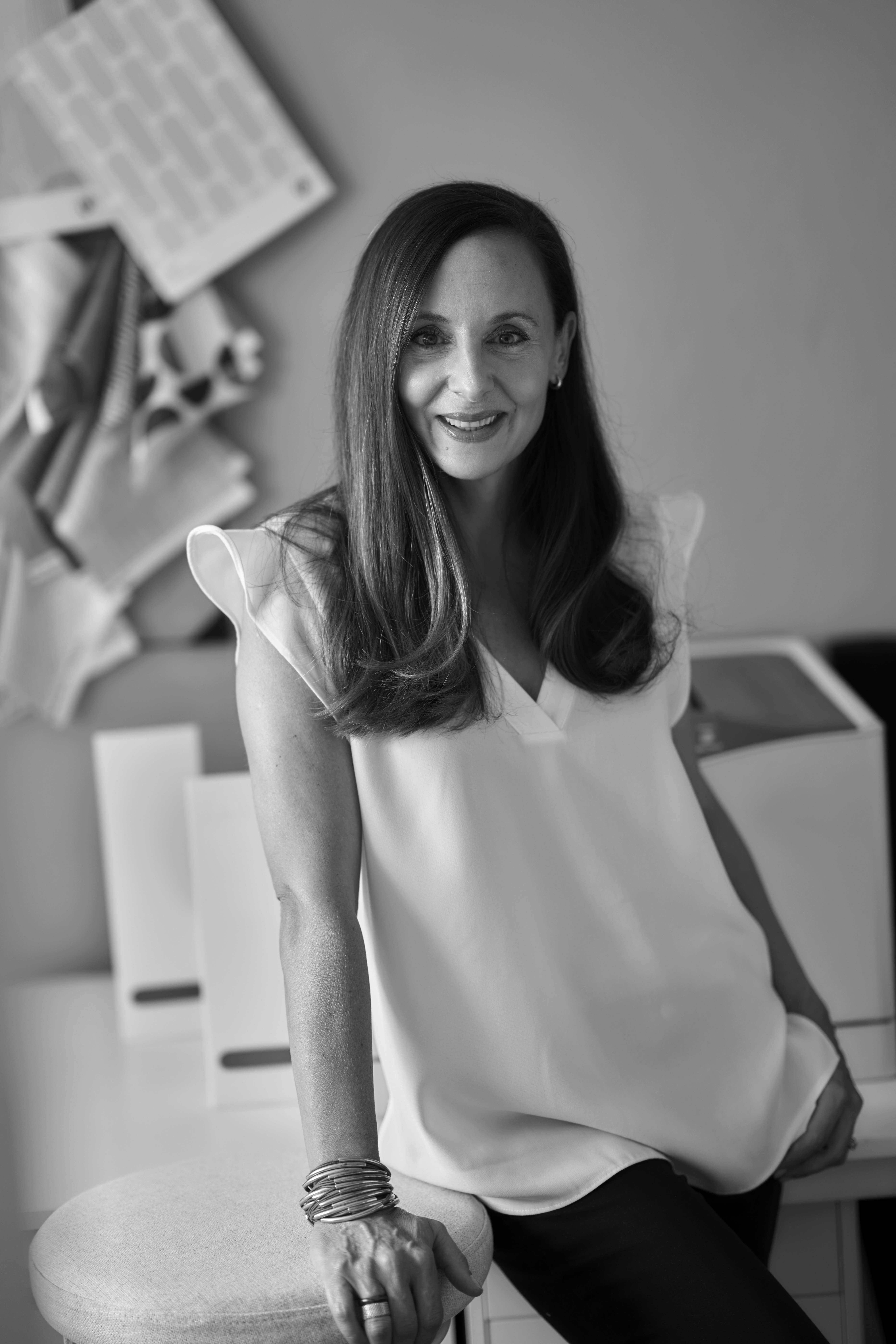 I'm a wanderer and have an inner need to travel and explore fresh ideas and experiences of places unknown. I'm always seeking out new global influences for my work, which is mostly drawn from the natural environment.
Having been born in Brazil and also lived in Germany, South Africa, and fabulous Sydney for the last 14 years –  I'm now happily working from my studio in the beautiful coastal village of Nelson Bay in Port Stephens, Australia.
After my two decades in advertising, I realised I have a love for intricate hand illustration, a passion for interior textile & wallpaper design, a strong eye for composition and the suppressed desire to be a globetrotter – always seeking inspiration!
When creating my wallpaper & textile designs, I begin with pen on paper capturing intricate details with fine line details, creating my signature style. I find the drawing component to be quite meditative and the favourite part of my creative process, though I also love seeing the pattern emerge as it comes together in the repeat.
I have been fortunate to be able to create my designs for different substrates and applications – from textiles and wallpapers to screens, blinds and rugs – as a Surface Designer this is the absolute dream. I'm absolutely thrilled to now be able to add tiles to the mix. 
PERSONAL SANCTUARY – by Patricia Braune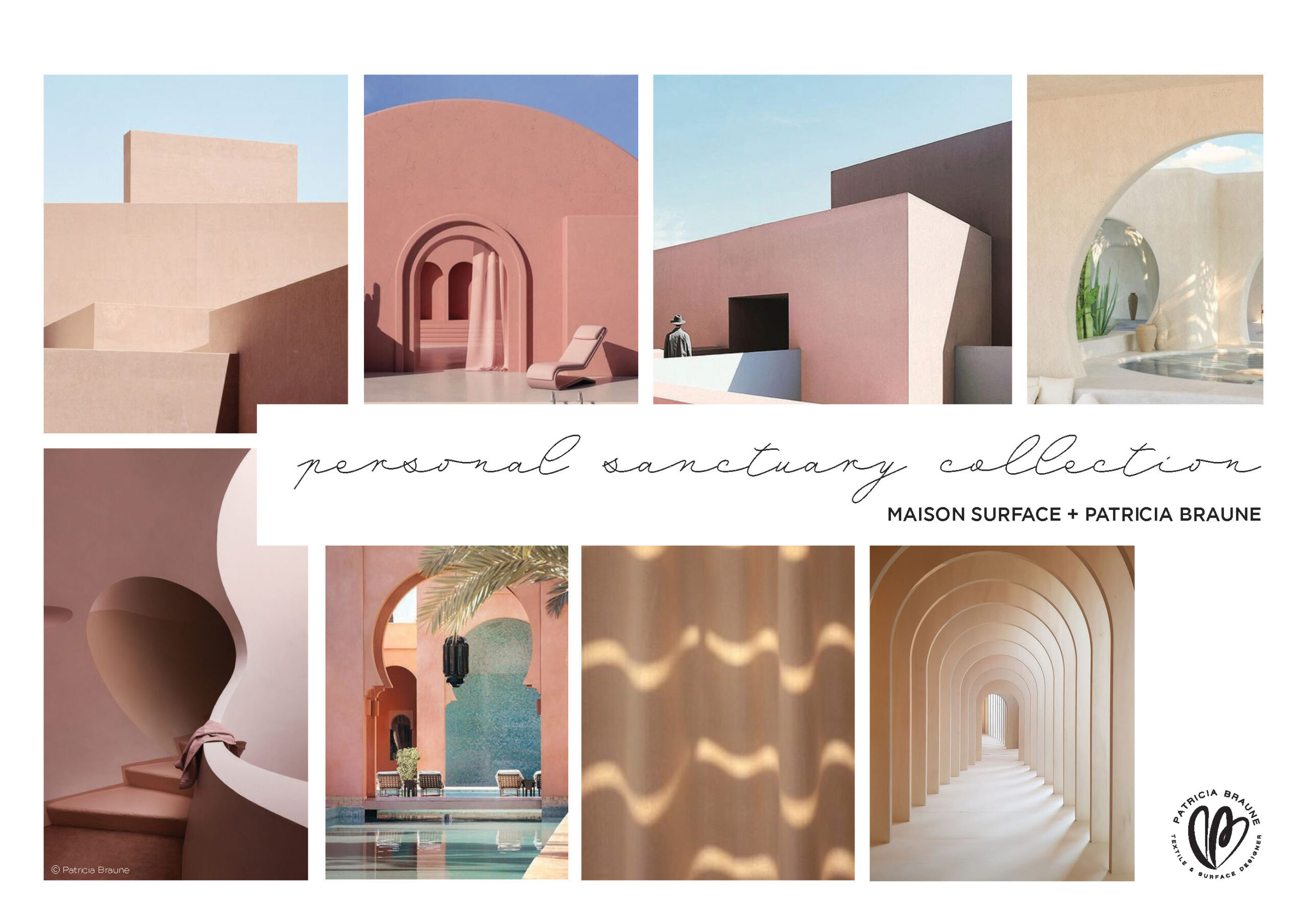 inspiration in Personal Sanctuary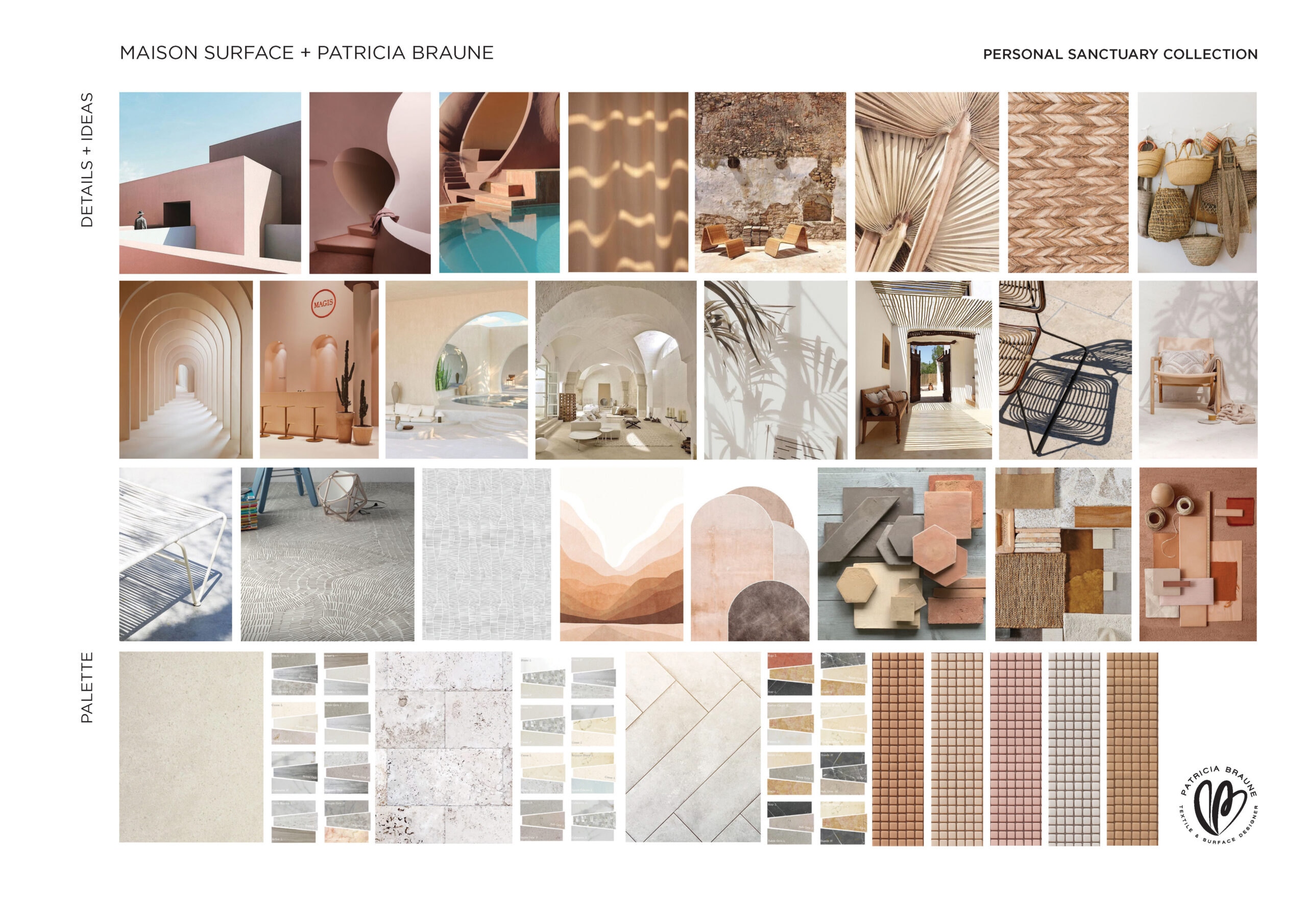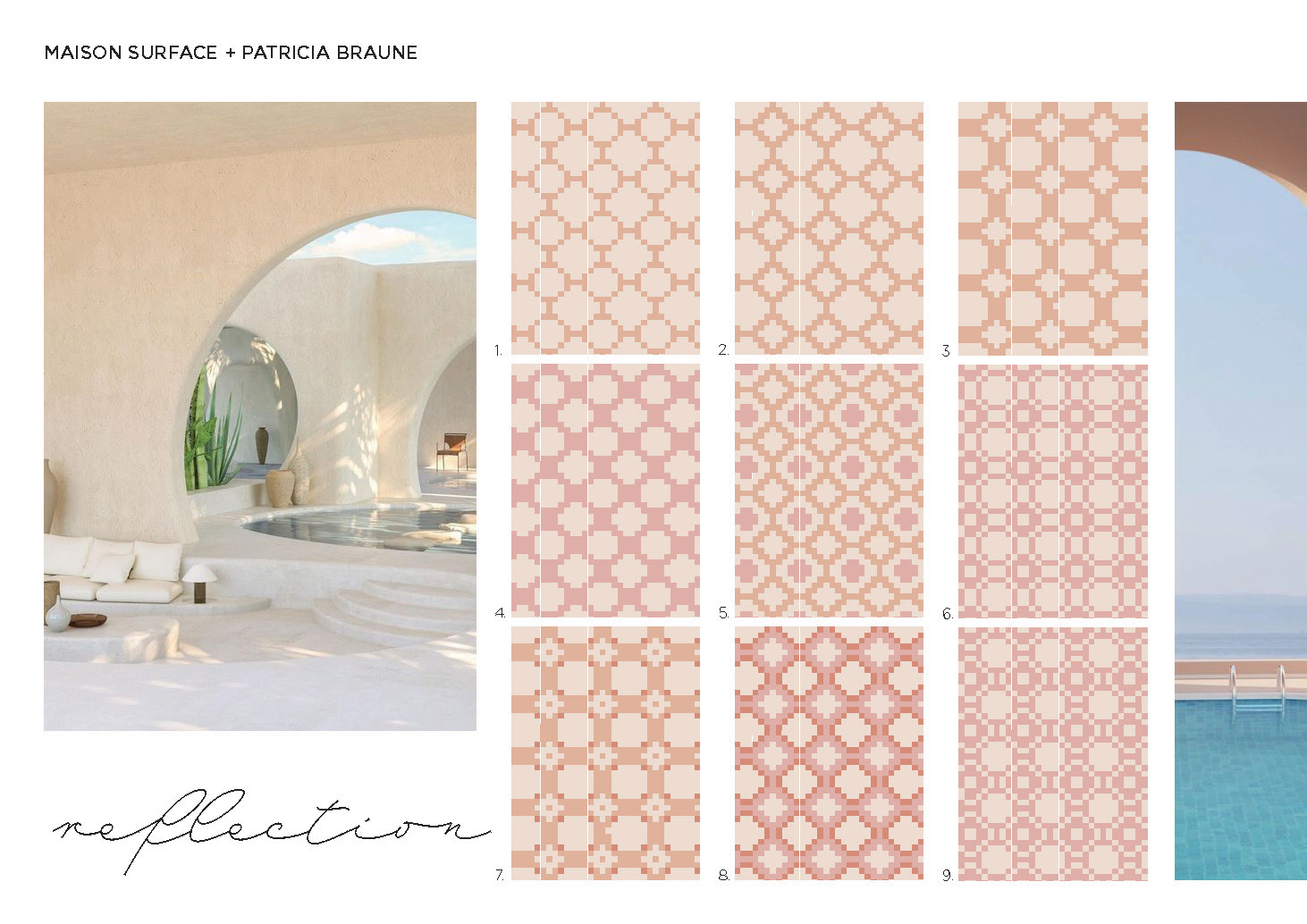 inspiration in Personal Sanctuary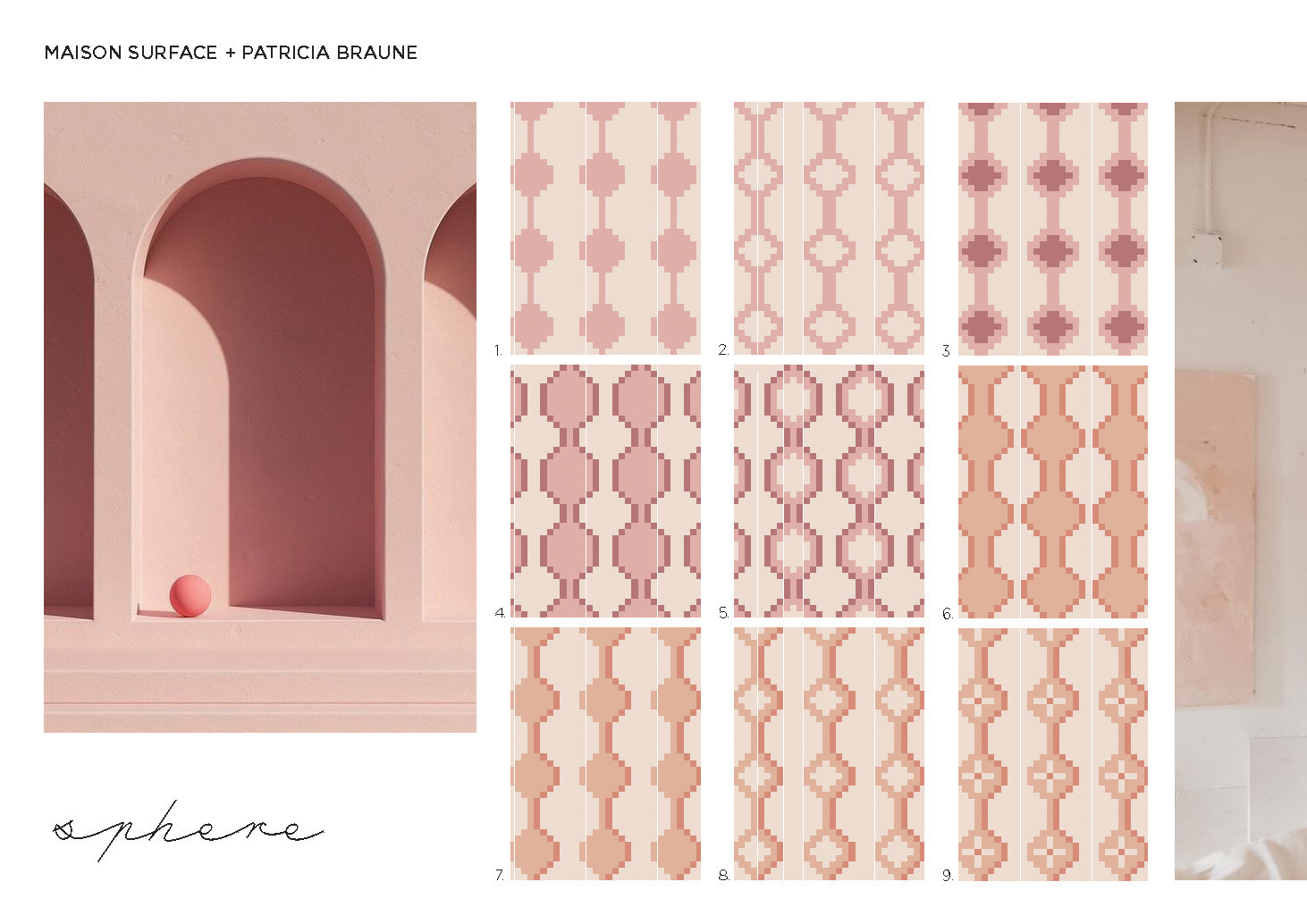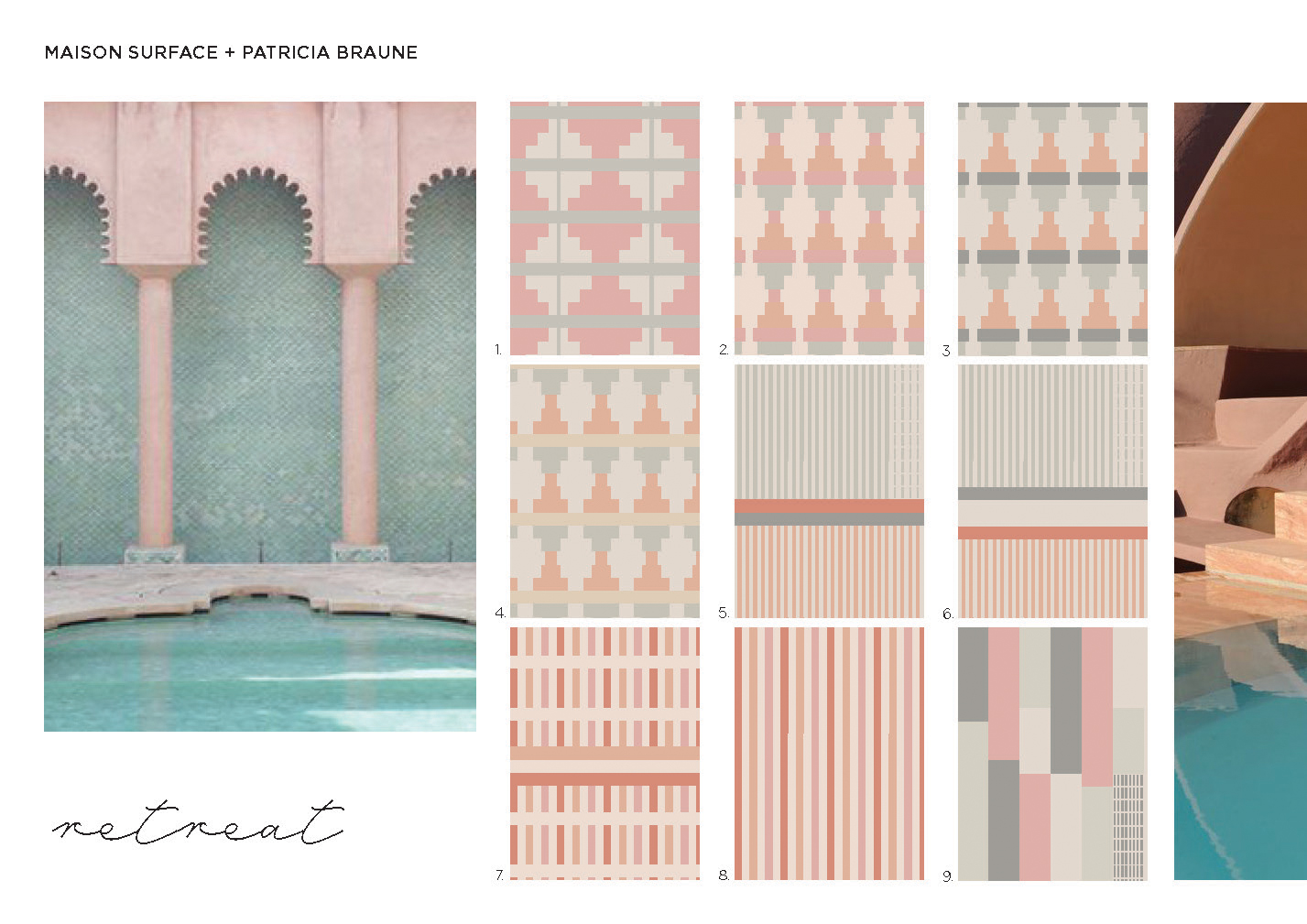 inspiration in Personal Sanctuary
We continue to entice by preserving their admirably high artisanal standards and seeking out cutting edge technology. Enviably innovative in the modus operandi and committed to esteemed creative endeavor and adaptability,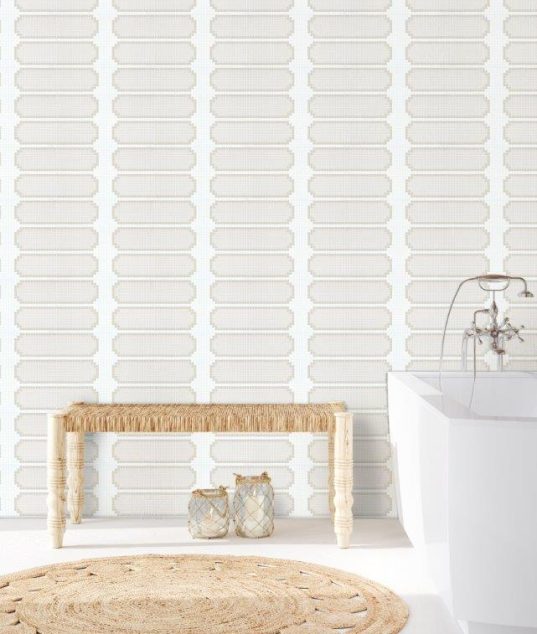 The Personal Sanctuary Collection has been inspired by our human need to create an oasis in our personal space. Taking inspiration from the architectural arches and form of the adobe earthen organic construction, with these durable rounded edges and curves that have stood the test of time. For this Recycled Glass Mosaic collection, I explored the curves, shadows, reflections and lines of these elements which played a role in these designs that bring us back to earth, back to nature and back to ourselves. Delving into the elemental architectural influences of arcs, curves, textures, hemisphere and polarity has resulted in these twelve designs that encompass and transcend design influences and eras, and yield a calm sophistication. I have kept the colour-ways simple and complimentary to each other and to the essence of this collection. 
I see this collection bringing a visual calmness to retreats and sophisticated quiet spaces in your home or resort, where the tranquility of the colour palette meets the sophistication and simplicity of the design. My intent is that the designs are timeless and can compliment a broad range of interior genres.
Design colours inspired by sand, clay and water form part of the selection of the soft and subtle palette comprising of – Cloud, Snow, Flaxen, Pumice and Porcelain.
Post your photos with:
#MAISONSURFACE